Norlux specializes in developing innovative lighting solutions for a wide range of markets including, Retail, Hospitality, Commercial & Industrial, Office & Workplaces, Residential Interiors and Outdoor lighting.
Founded in 1997, Norlux has now grown into the Nordic region's leading supplier of comprehensive lighting solutions. With 85 dedicated employees located in our sales offices and showrooms in Scandinavia, Norlux continues to offer professional consultation using the latest technology. Norlux is also represented in the UK and in Finland we have a close collaboration with a partner. Norlux has established a strong network of production facilities providing us with high-quality and energy-efficient products.
Concept Development
Norlux Group's creative lighting concepts are customized to support and strengthen the client's needs. With years of expertise in consumer behavior, our team of professional light designers, architects and concept developers construct solutions that navigate the user in friendly retail and commercial environments with energy-efficient solutions. We passionately believe that innovative lighting solutions can and should focus on optimizing the user experience.
All light solutions and plans are confirmed in close collaboration with the client.
Light plans are created in DWG format.
Detailed installation details are provided.
Description of lighting products are provided.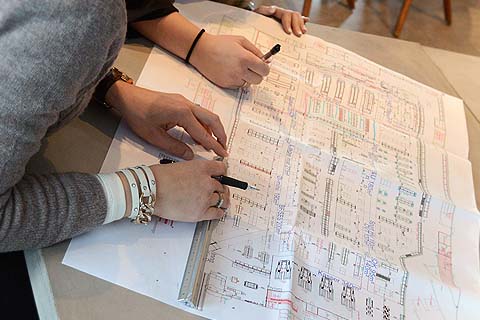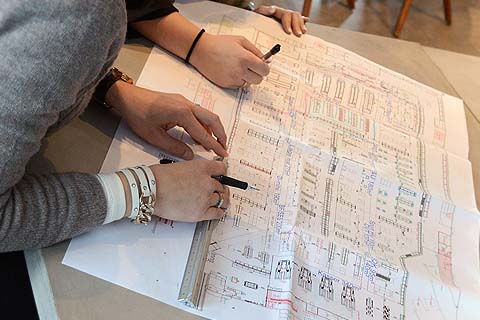 Project Management
To secure the best possible result, we follow each project through all the phases, from the initial meeting, designing the light concept, confirmation of the order and delivery to the installation and final adjustment of the luminaires. Our team of professional light specialists are equipped with high-quality luminaires using the latest generation of LED technology.
An extensive assortment of luminaires designed for a wide variety of environments.
Latest LED technology.
Latest technology – minimum lifetime of 50.000 hours on all LED products.
Effective reduction on energy & maintenance costs.
5-year guarantee on all LED products.
Light Analysis & Calculations
To ensure high visual comfort levels in energy-efficient environments, Norlux's lighting specialists perform light calculations using Relux and DiaLux. By using these tools, we can demonstrate how various factors can affect the light design and adjust the number of luminaires, avoiding unnecessary costs for the client.
Logistics & Distribution
Logistics and Distribution are critical elements in ensuring an efficient delivery of lighting installations and products to every project. The Norlux logistic & distribution center is located 100 km southwest of Oslo and is designed to manage large-scale stock in lighting components, tracks & accessories, luminaires and light sources to cater especially for our retail chains that demand speedy, efficient and accurate roll-outs.
400 000 units in stock.
Logistic & Distribution center, capacity 3.500m².
Approx. 18 000 orders annually.
Delivery time: 3 – 4 working days.
Sign up for our newsletter!
Stay updated on our product news, projects and other campaigns.
We will never share your information with a third party.
You can unsubscribe at any time.