Norlux Interior
Private residence
Norlux specializes in creating professional lighting solutions to exclusive residential properties. Take a look at the latest project we delivered in close collaboration with the owners of this stylish villa in the Nøtterøy Archipelago in Norway.
See the video of the project here.
The client came to us needing help with the lighting design for their new residential property. After a constructive dialogue, we developed an understanding of their visions and dreams. Based on this valuable collaboration with the client, we quickly developed a clear direction for the project, which would support and highlight the qualities of the architecture and interiors.
To comply with the client's desire for exclusive and modern interiors with a hint of references from world of hotel design, we solved the light design by implementing structured light settings, where the whole walls were in focus.
The products used in the project were naturally chosen for their technical and design qualities. The downlight, Zoom Recessed for the kitchen area and a combination of the withdrawn fixture, Cold and the more visible, Tania Mini Basic.
The property has a stunning location on a natural site by the sea with beach and forest. When entering the fjord by boat in the evening, the villa floats in a faint golden light from indirect lighting placed directly above the villa's foundation wall. We have used vegetation lighting against the large impressive oak trees. The play between light and shadow has been important in the planning of the outdoor area.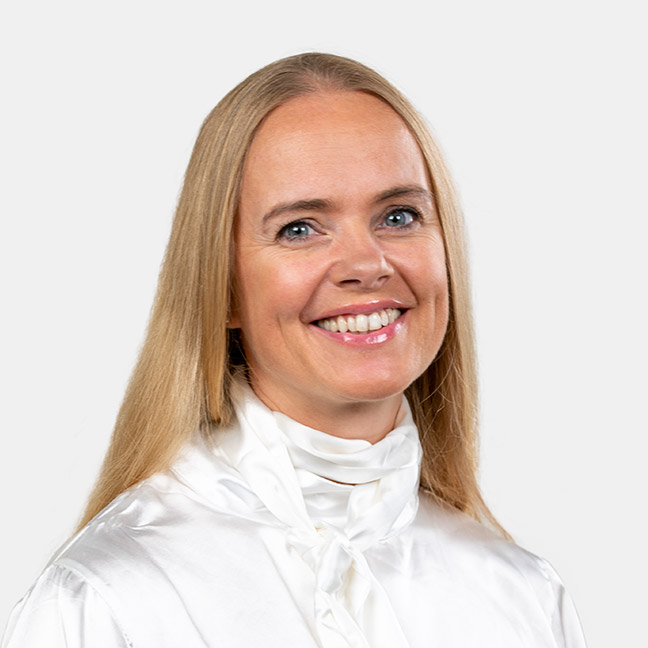 Vibeke Berggren Nilsen
Key Account Manager / Interior Designer

+47 99 20 23 77
We'll help you with your project!
Do you need lighting for your project? We will gladly help you with solutions customized to your needs. Have a chat with Vibeke or find your contact person.
PRODUCTS FROM THIS PROJECT
Norlux Hospitality
CHiÔi Restaurant
The assignment for the restaurant CHiÔi in Stockholm was to create an evocative and welcoming restaurant experience, where the light should heighten the premises ambience.